I knew I needed more arrows in my Salesforce quiver. I have my Admin
certification, but I feel like Katniss without her bow or enough arrows.
I decided at some point I needed to push myself to the next step. Advanced Admin certification here I come!
I was fortunate enough in another position that my company paid for my Admin certification. When I proposed to my manager that the next step in my career as a Salesforce Admin was to take the Advanced Admin class and test he said "Absolutely!" When it came to supporting me and getting the funds to take the class there was a huge hesitation.
So I did what any Salesforce admin would do with Premier support and watched all the videos I could get my hands on.
When that wasn't enough, I proposed again to the same manager that the class would really help me to get that next step. He finally said, "Sure, we will pay for half the class when you pass the cert test." Awesome… (sarcasm)
In the middle of all this life happened. I started a new position with another company and had my lovely daughter! I did end up taking the class here in Phoenix. I found it very valuable. Not only the information but the people and instructor were so helpful and supportive.
I continue to study for the Advanced Admin cert. I LOVE that Salesforce has come out with Trailhead! This tool is not only FREE but can help any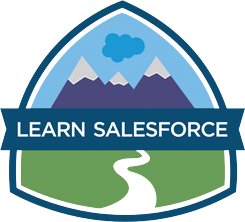 level of user/admin/developer that wants to learn more about Salesforce. There are some great flash card websites out there as well. Just make sure you are checking the date they were created to ensure they are the current release. Quizlet.com has some great flashcard sets for any of the certifications. I found David Liu's blog a great help for pointers.
I've signed myself up to take the Advanced Admin certification at Dreamforce this year. Wish me luck!